On September 11, 2017 we lost our home due to flooding from Hurricane Irma. On that same day I also lost my herbal teaching facility and apothecary from where I run the Black Creek Center for Herbal Studies.
Because of the kindness and support of friends and family we have been able to build a small home and resume our lives, finding our new normal. However, a year and four months later my teaching facility still sits as a gutted relic of my past endeavors.

This facility is where I did conduct all of my business, give classes and consultations and housed all of my herbs and apothecary supplies. The loss was immense and it has now left me without a viable source of income.
With a new year upon us I have decided its time to breath new life into my teaching facility but I need your help. As an herbalist and educator I have spent countless hours compiling information and teaching others about the benefits of medicinal plants. In order to raise money to rebuild the center I would like to offer you some of my E books that I have created over the years.
Within this bundle I am including information that will not only help you gain a better understanding of medicinal plants but also tend to acute conditions that might arise and improve your overall health.
This bundle contains 6 Ebooks with over 300 pages of insightful information and a wonderful Bonus gift just for you.
All of the proceeds received from this sale will go towards rebuilding The Black Creek Center for Herbal Studies.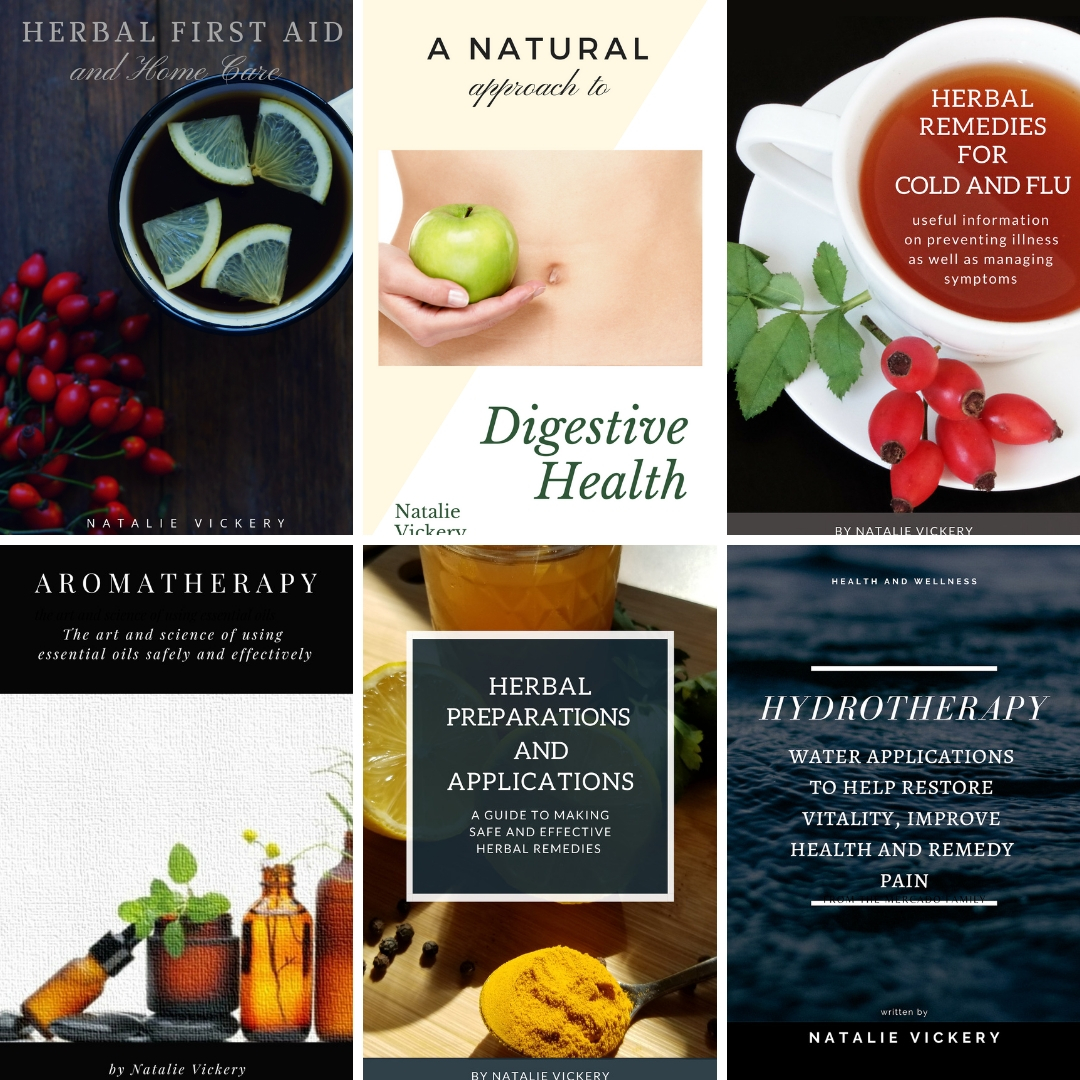 6 Ebooks with over 300 pages of insightful information
AROMATHERAPY
Using Essential Oils Safely and Effectively
This book will not only teach you how to use essential oils safely and effectively, but will also guide you through blending and mixing your own formulas for cosmetic as well as medicinal applications.
You will gain an understanding of how essential oils work, how volatile oils aid plants and the various extraction methods used when making essential oils and about the various constituents found in these oils.
Also included:
Essential Oil Properties and Actions
Essential Oil Applications

Dosages and Dilutions
Weight and Measurements
Quality of Essential Oils
Understanding Botanical Names
In depth Information on Individual E/O's, their Properties and Uses
Household Uses of Essential Oils
Information on the Various Carrier Oils
Recommended Reading about Essential Oils
Aromatherapy and Essential Oil Resources
Various E/O formulas for Health and Healing
A Natural Approach to Digestive Health
Your digestive system is responsible for turning food into the energy you need to function and eliminating the waste that is not needed. Herbs can be wonderful allies in not only helping to prevent illness but can be quiet helpful in dealing with conditions when they do arise.
This book will discuss ways to prevent illnesses, support proper digestive function and thoroughly explores the function of the entire digestive system. For each section you will receive advice to support and use herbs safely and effectively to correct imbalances.
HERBAL PREPARATIONS AND APPLICATIONS
In this book you will learn how to make your own herbal preparations. The methods of preparation discussed in this book derive from traditional healing practices and are very safe, effective and easy to use. If applied correctly, plants can be strong allies in helping to prevent disease, stimulate healing and eliminate waste.

You will also gain an understanding of the various effects or actions of medicinal plants and how to determine dosages for various preparations.
HOME REMEDIES FOR COLD AND FLU
Symptoms associated with a cold or the flu can be easily managed with natural remedies that you may even have stored in your own kitchen.This 61 page eBook is designed to provide the reader with useful information on preventing illness as well as managing symptoms of colds and flu with safe and effective natural remedies. Loaded with easy to make and effective remedies that you can prepare at home.

HERBAL FIRST AID
and
Home Care
Accidents and injuries can happen quickly; Because of this fact it never hurts to be prepared. Herbs are wonderful allies for both preventative health and to use when dealing with acute conditions.
This E-book will walk you step by step through evaluating an injury, dealing with infections and pain, putting together your herbal first aid kit and discuss the various herbal preparations and applications used for first aid.

Topics Include:

Being Prepared
Making an Assessment
Infections
Addressing Pain with Herbs
When to Call the Doctor
Preparing an Herbal First Aid Kit
Suggestions for your Herbal First Aid Kit
Herbal Applications for First Aid
Kitchen Preparations and First Aid
First Aid Techniques Using Hydrotherapy
First Aid Formulas and Preparations
HYDROTHERAPY
water applications to help restore vitality,
improve health and remedy pain.

Hydrotherapy is a traditional form of health care which uses water applications to help restore vitality, improve health and remedy pain.

This book will walk you through the various applications used in hydrotherapy and explain when and how to use them safely and effectively for both acute and chronic conditions.
BONUS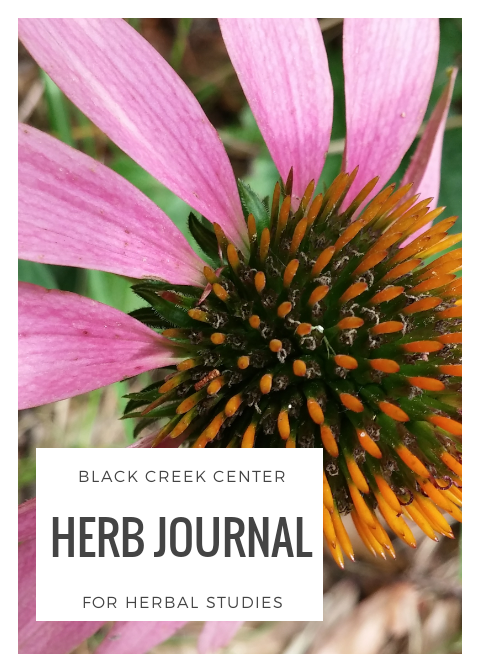 As a bonus I have included a beautifully designed herb journal that you can download and print. Herb journals are a wonderful way to document your herbal journey
Course Curriculum
Herbal First Aid and Home Care
Available in days
days after you enroll
Using Essential Oils Safely and Effectively
Available in days
days after you enroll
Herbal Preparations and Applications
Available in days
days after you enroll
Your Instructor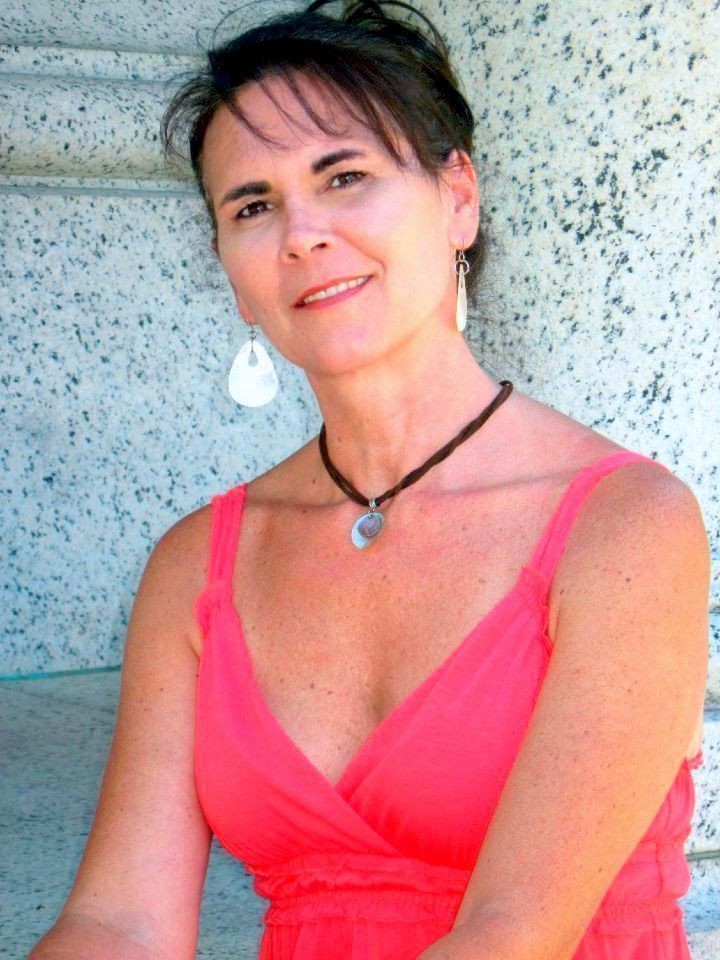 Natalie Vickery is an Herbalist and Educator with a degree in Natural Health Studies and Naturopathy. Natalie provides personal consultations and classes for those who are seeking alternative health solutions and education relating to prevention and optimal health.
Natalie has spent over a decade immersed in every facet of natural health and has been actively seeing clients and giving classes since 2007.

Background: (in her own words)
My initial training included 4 years of study in Naturopathy which gave me a strong foundation in natural health, healing and nutrition. However, the program I initially pursued did not place much emphasis on the traditional use of herbs, so I began studying and gaining knowledge from herbalists such as Paul Bergner, David Winston, Phyllis Light, 7Song, Matthew Wood, jim mcdonald, Thomas Easley and so many others.
Much of the information in my classes derives not only from these teachings but also from the early teachings of Samuel Thompson, the Physiomedicalists and the Eclectics, which basically evolved from the various traditions of folk and natural healing.

I have had the opportunity to share my accumulated knowledge and gain a great deal more practical experience through teaching classes locally and at various events and venues to include the annual Florida Herbalists Conference.
Although my classes focus on the traditional use of herbs, I do include additional information which includes nutrition, healthy lifestyles and supporting the body's vital energy to encourage healing.
As someone who grows and harvests plants, my teachings also advocate, emphasize and encourage sustainable ecological practices that support the environment.
Cheers and Best Wishes,
Natalie
Frequently Asked Questions
How do I access my E books?
Simply sign in and select the E book bundle you have purchased.
How long do I have access to access my E books?
How does lifetime access sound? After enrolling, you have unlimited access to your E books for as long as you like - across any and all devices you own.
Can I download these E books to any device?
Yes.
Can I share these E books with friends and family?
When these E books are shared to those who have not purchased them, it is taking money away from this fund raiser which could be used to rebuild the facility.